Elon Musk no longer richest man in the world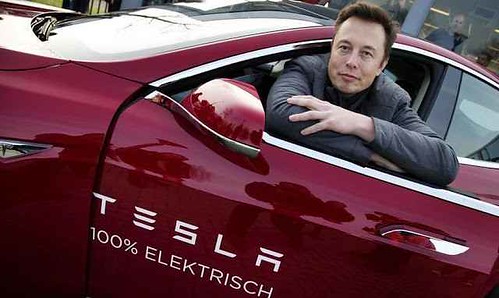 $183 billion dollars is a massive amount of money; if that was the GDP of a country, it would be ranked 53rd in the world. This was the amount of money that Elon Musk lost, making it the biggest personal wealth loss in history. Previously, the biggest loss of personal wealth belonged to Masayoshi Son who lost 70 billion dollars in 2001. At his peak, Musk had a net worth of $340 billion dollars in 2021. However, in 2022 Forbes estimated that Elon Musk's net worth declined by $183 billion dollars while some speculate it could be closer to $200 billion dollars. 
Many factors went into this enormous loss. Since January 2022, Tesla stock has dropped 62% in price costing billions of dollars for all its investors including Elon Musk, Vanguard, BlackRock, State Street Global Advisors, Capital Research and Management, Geode Capital Management, T.Rowe Price, Ellison, Lawrence, FMR and Jennison Associates. All lost billions of dollars with the drop. Furthermore, Musk acquired the social media outlet Twitter, which required him to sell an excessive amount of Tesla stock to fund the purchase, causing the already declining stock to plummet even faster. Vanguard, which owns 7% of Tesla and is the second biggest holder of the company, lost $23 billion dollars. While it is less than what Elon lost, $47.9 billion dollars, it is still an immense amount of money. 
Although it was a massive loss of net worth, Elon Musk's net worth is still $153 billion dollars making him the second richest person in the world behind Bernard Arnault the co-founder and chairman of LVMH Moët Hennessy – Louis Vuitton SE. Musk is focused on recovery at the moment, and according to Forbes he will likely reclaim his number 1 place as Tesla stock has stabilized for now and SpaceX is getting more and more attention. Even if he only recovers half of what he has lost, he would be the richest person in the world once again.