Newest Pokémon Game is a Legendary Hit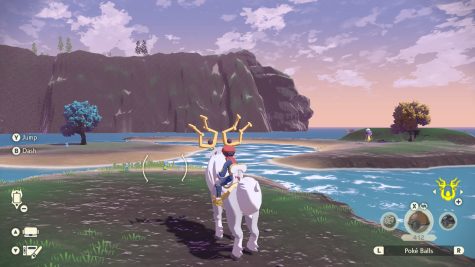 Pokémon Legends Arceus is the newest spin-off title in the series. The game arrived January 28th of this year and showed fans what the beloved Sinho region looked like hundreds of years before the events of Pokémon Diamond and Pearl. When the trailer was shown for the game, many fans expressed mixed feelings about whether or not the game would be any good; after all this is certainly a departure from the original formula and the graphics weren't very promising.
Despite this, the game sold 6.5 million copies worldwide within the first week of its release and the general opinion of fans has been a positive one. According to Metacritic, the game has been very well received. Of 3,081 fan reviews 2,462 of them are positive. Critics also like the game, with 94 positive reviews out of 109. 
I personally very much enjoyed the game. The game greatly improved upon the original formula by putting an emphasis on exploration over more linear gameplay, but fell slightly short of the open-world experience I was hoping for. A lack-luster story was to be expected from the series, but the new battle mechanics were interesting, rewarding players more for strategizing. The new Pokédex challenges are pretty grind-heavy but not tedious. The side-quests of the game felt very numerous but most were very quick and forgettable, with a handful of longer, more interesting missions thrown in. 
The latest Nintendo Direct has announced a free update to Pokémon Legends Arceus in order to give the game some last-minute polishing. Finally the trailer for the 9th generation of Pokémon has been dropped, with gameplay seeming to retain the same style as Legends Arceus rather than returning to the old formula. This shows that the series will continue to reinvent itself now that this new game style has shown to be what fans want.